Stainless Steel Pegs
Regular price
Sale price
$15.00
Unit price
per
Sale
Sold out
Grade 201 stainless steel pegs in 4 varying sizes from small to extra large
Say goodbye to having plastic pegs that snap and go to landfill! Wooden pegs tend to also break and can get mouldy and rot, leaving marks on your clothes.
These stainless steel pegs are unbreakable and super easy to use and steel can be recycled.
Choose from a bag of 16 or 32 pegs in 4 sizes. The pegs come packed in a handy 100% organic cotton drawstring bag that can be used to store them or for many other uses.
-Made from superb plating process and 201 grade stainless steel making them very durable
-Windproof and anti-drop, they have a powerful clamping force due to the metal spring ring design.
-All-in-one plain top hanging clip with smooth corners and will not pull fibres, stain or mark your clothes
-Strong enough to hang up sneakers
-Delicate enough for underwear
-Great to use as food packet closures or for other things where you need a clip, crafts, papers, party decorations.
Share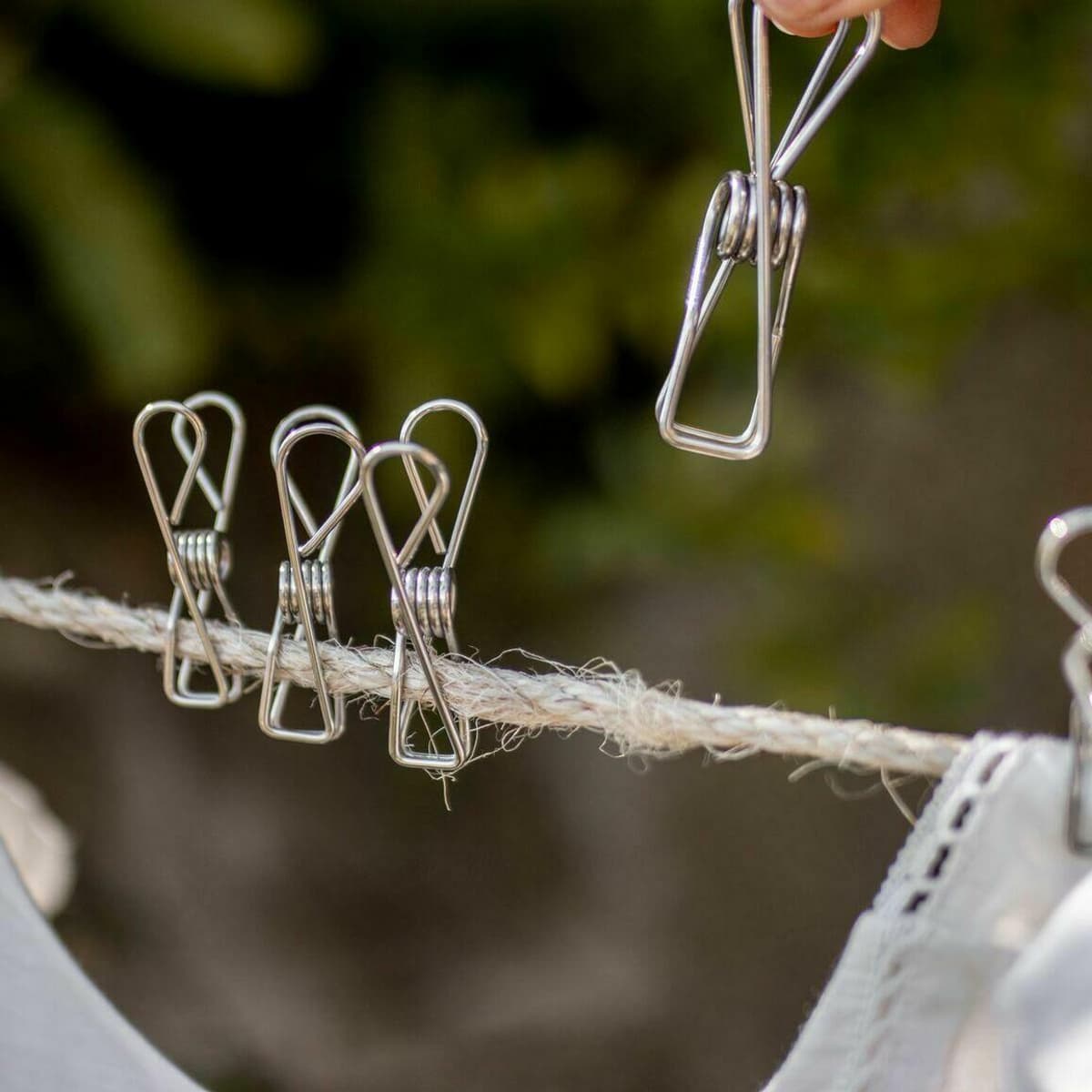 Looking for something extra?