Bug Wonderland Gift of Seeds
Regular price
Sale price
$9.95
Unit price
per
Sale
Sold out
Discover the wonder of nature and create a colourful garden kingdom that bugs will love.
This gift of seeds will enchant nature lovers and budding green thumbs young and old. Containing easy to grow old favourites dianthus, cosmos, cornflower and alyssum which will attract bees, butterflies and beneficial bugs as well as produce a delightful display of colour.
Simply scatter seeds in the garden or into a pot with potting mix, lightly cover with soil, keep moist and wait for these quick growing seeds to pop up in a few days.
A gift and a card in one, this Gift of Seeds is embellished with stunning illustrations created by Daniella Germain and is printed with turquoise foiling which glistens in the sunshine. Each packet comes with a unique plastic plant label and sowing instructions are printed on the inside of the packet.
-Made in Australia
-100% recycled paper
-Includes an illustrative, non-toxic plant label to mark where your seeds are planted
-Comes with a recycled kraft envelope for mailing
Cosmos sulphureus, Lobularia maritime, Dianthus barbatus, Centaurea cyanus
Share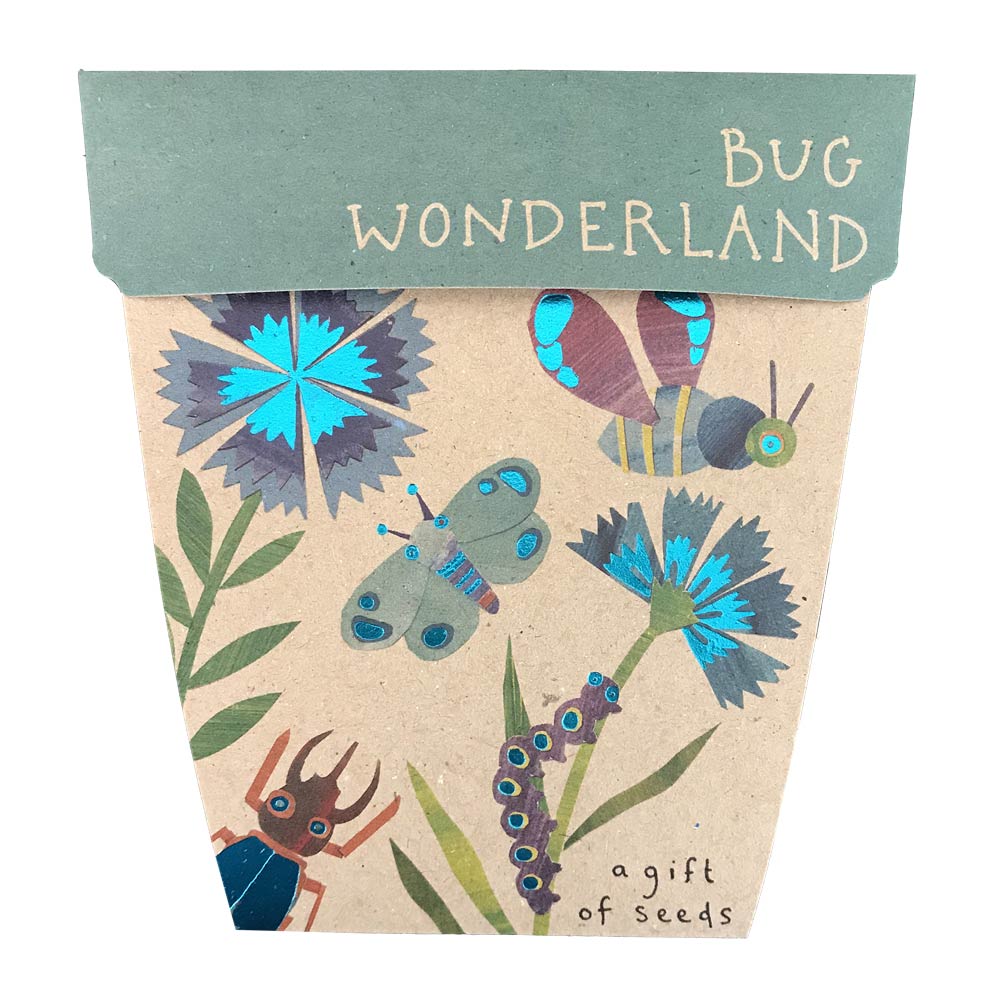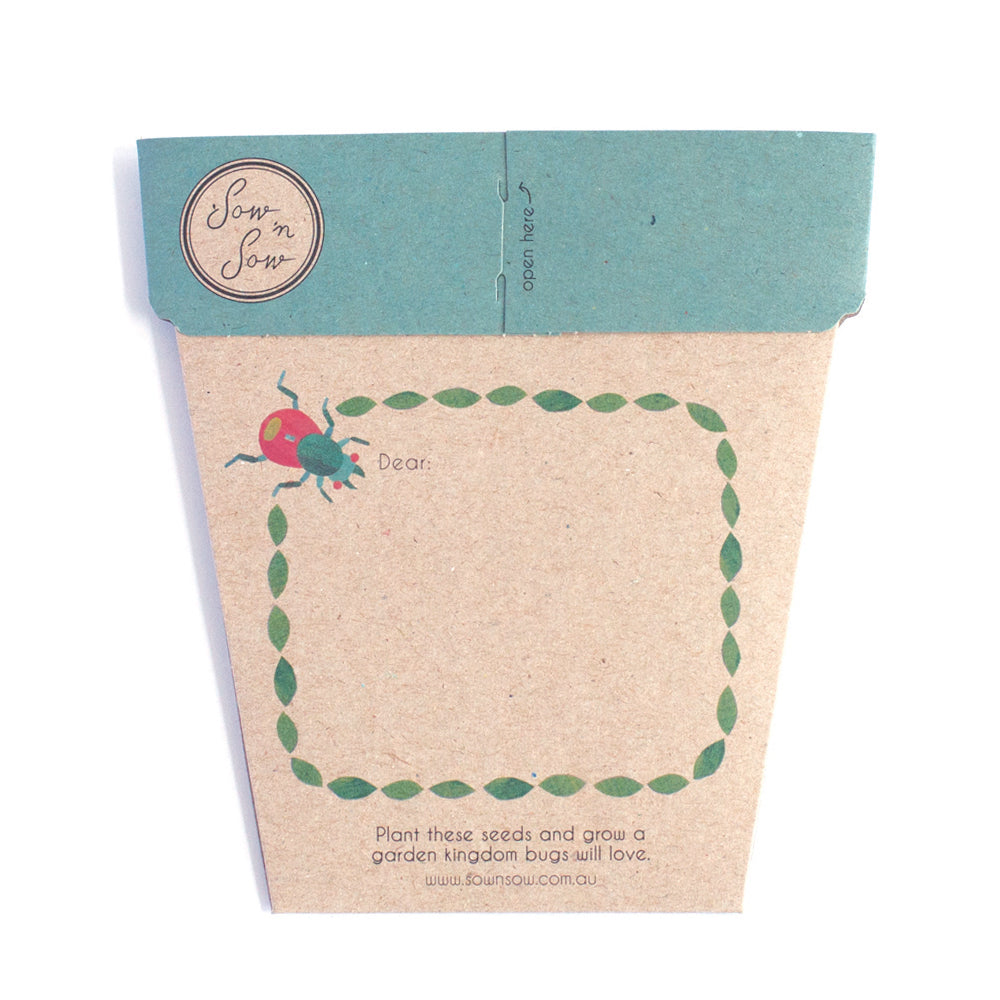 Looking for something extra?