Soap Berries
Regular price
Sale price
$16.00
Unit price
per
Sale
Sold out
Also known also as 'Soap Nuts', these little soapberries grow on trees in the Himalayas are a 100% natural and organic alternative to traditional soaps. They are part of the lychee family and are collected when they drop to the ground and dry out. The berries contain â€کsaponin' which is a surfactant that acts like soap. How amazing is that?!
They are totally waste free which is what we love and contain absolutely no harmful toxins, SLS's foaming agents or anything at all that can cause any harm. Perfect for sensitive skin.
A very cost effective and super easy alternative to softeners and traditional washing detergents and leave your clothes feeling soft and fresh.
Used mostly for laundry & fabric softener but can also be used as shampoo, dishwashing soap and cleaning. Place a few soapberries in water & shake- you will see the amount of suds they create!
How to use: Place 5 soapberries into the extra cotton wash bag. They are odourless so if you desire you can add few drops of essential oils for added fragrance. Make sure to double tie top. Wash as normal. Biodegradable, Anti Bacterial, Grey Water Safe & Septic
Share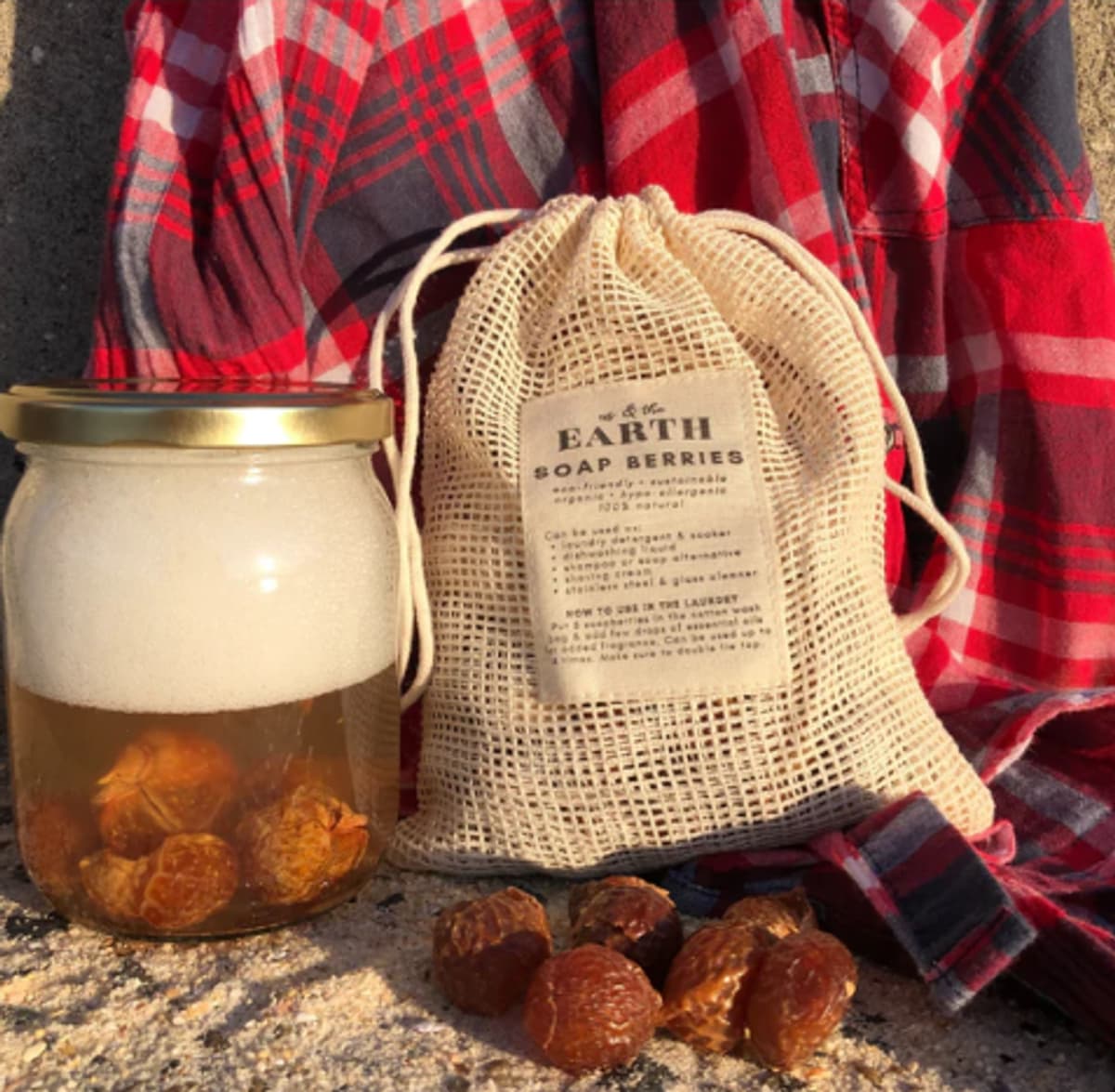 Looking for something extra?