Soul Guided Journal
Regular price
Sale price
$29.99
Unit price
per
Sale
Sold out
Shine your light on the world with Intrinsic's Soul Journal; guiding you on a soul-searching journey to discover the real you. 
Featuring a gorgeous astrology-inspired hardcover, adorned with plush purples, sparkles of gold foil, and an uplifting quote by South Australian inspiration icon Adèle Basheer, this A5 journal is set to add soulful inspiration to your daily journaling.
Adèle was inspired to make this journal after her own personal quest searching for answers to life's big questions. She discovered that the most truth and power stemmed from being in tune with her own inner self. 
The Guided Soul Journal is divided into three tabbed sections:
Uncovering Me - asks you questions to reveal a snapshot of where you are right now in your life and where you most want to be.
Daily Journey - is a freestyle journaling section where you can record your daily or weekly experiences, thoughts, and emotions on both blank and lined pages. 
Monthly Insights - is where your real transformation will take place with specific guided questions to reflect back on your discoveries and gain clarity.
Think of this journal as a guiding light to help you along your path in life, allowing you to write freely, as well as offering prompts to help you get started on your soul-searching journey. 
Share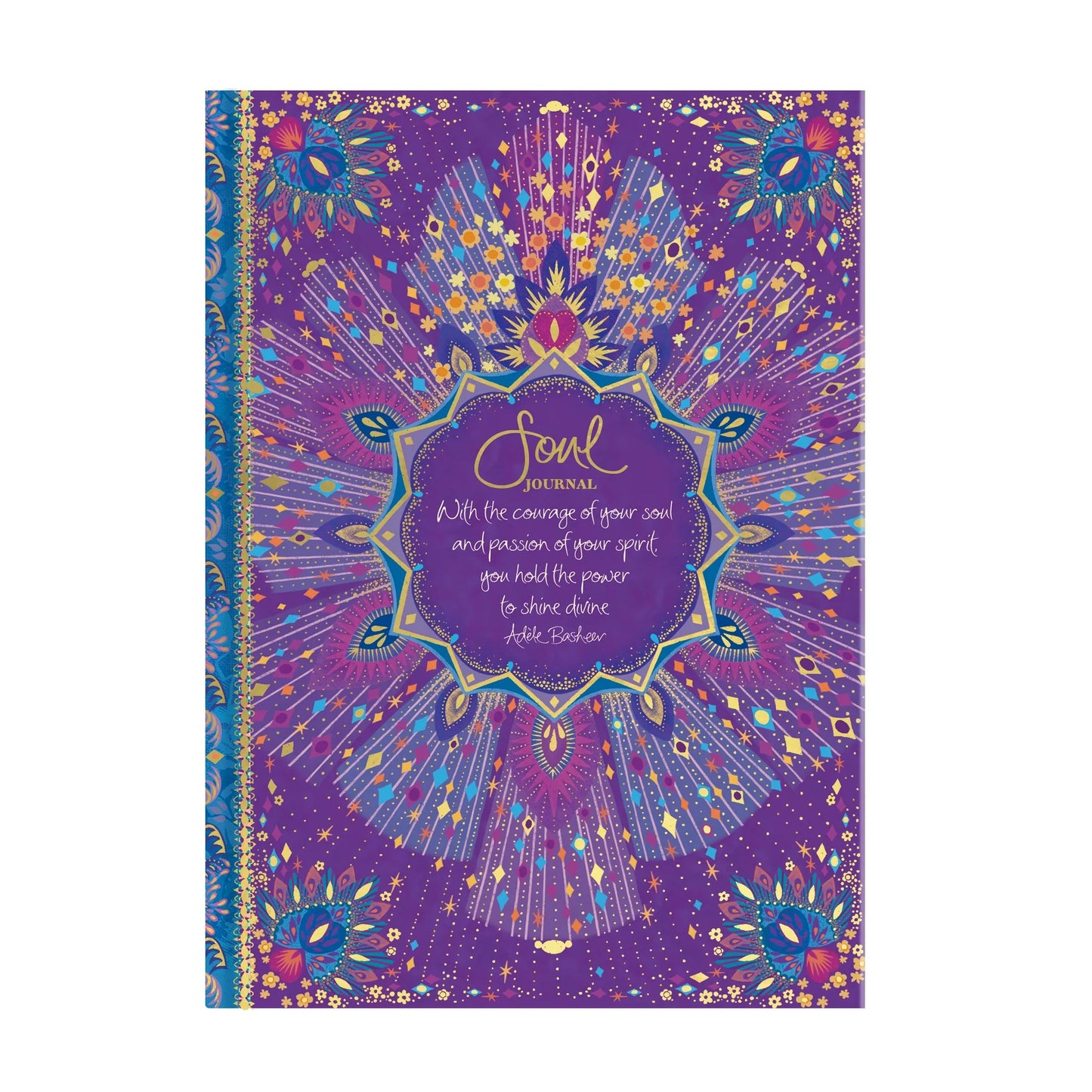 Looking for something extra?