Tipsy Wicks Candles | Espress-Ho Yourself
Regular price
Sale price
$34.95
Unit price
per
Sale
Sold out
Wake up energized and ready to hit the ground running with the refreshing waft of coffee in the air. Not necessarily the drinkable kind, but you can certainly brew yourself a large mug while you burn your Espress-Ho Yourself candle in the background.
Let the creamy, velvety-smooth scents of caramel and coffee beans fill the room, complemented by the modest, delicate smells of maple syrup and hazelnut. Topped off by a hint of coconut and vanilla for the ultimate espresso fusion – like a friendly pep talk or a playful nudge awake, this bold, earthen fragrance will sharpen your focus and clear your mind without landing you in a drowsy, meditative state.
Crack open your Espresso Martini candle for a delectable coffee infusion.
Fragrance Family:
Gourmand/Food
Top Notes:
Caramel, Hazelnut
Middle Notes:
Maple Syrup, Roasted Coffee Bean
Base Notes:
Coconut, Vanilla
SPECIFICATIONS
Natural Soy Wax
Australian-made natural fragrances
300g wax (approx)
330ml can size
Full-aperture can with ring pull opening
50+hr burn time 
Candle Care
Failure to follow instructions could result in fire, hazard, or injury. Never move a lit candle. Always keep out of reach from pets and children. Place your tipsy wicks on a stable, heat-resistant surface. Avoid exposure to drafts. Never leave a lit candle unattended or near anything that can catch fire. Caution: Container may become hot. At the end of combustion, a variable quantity of wax may remain.
Hot tips
Light candle for a minimum of 3hrs for first use. Failure to do so can cause excessive tunneling
Share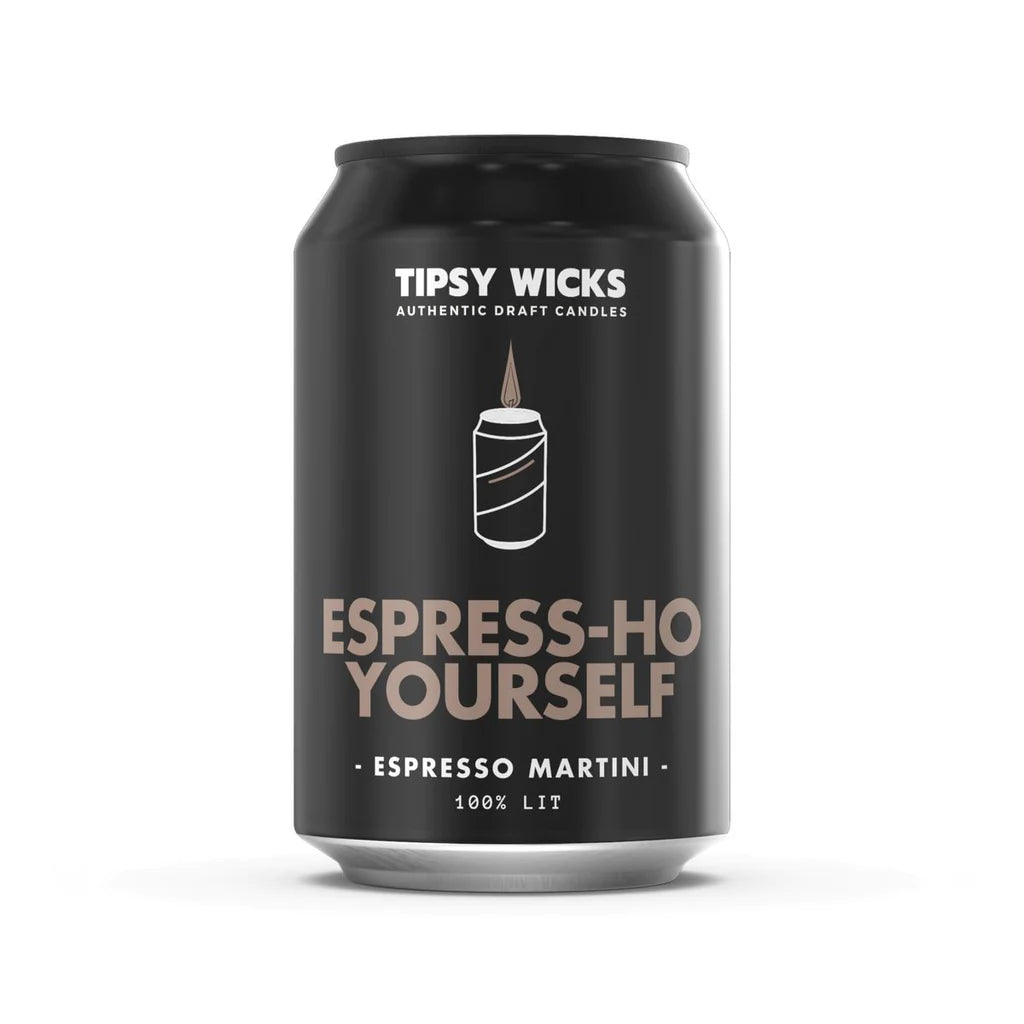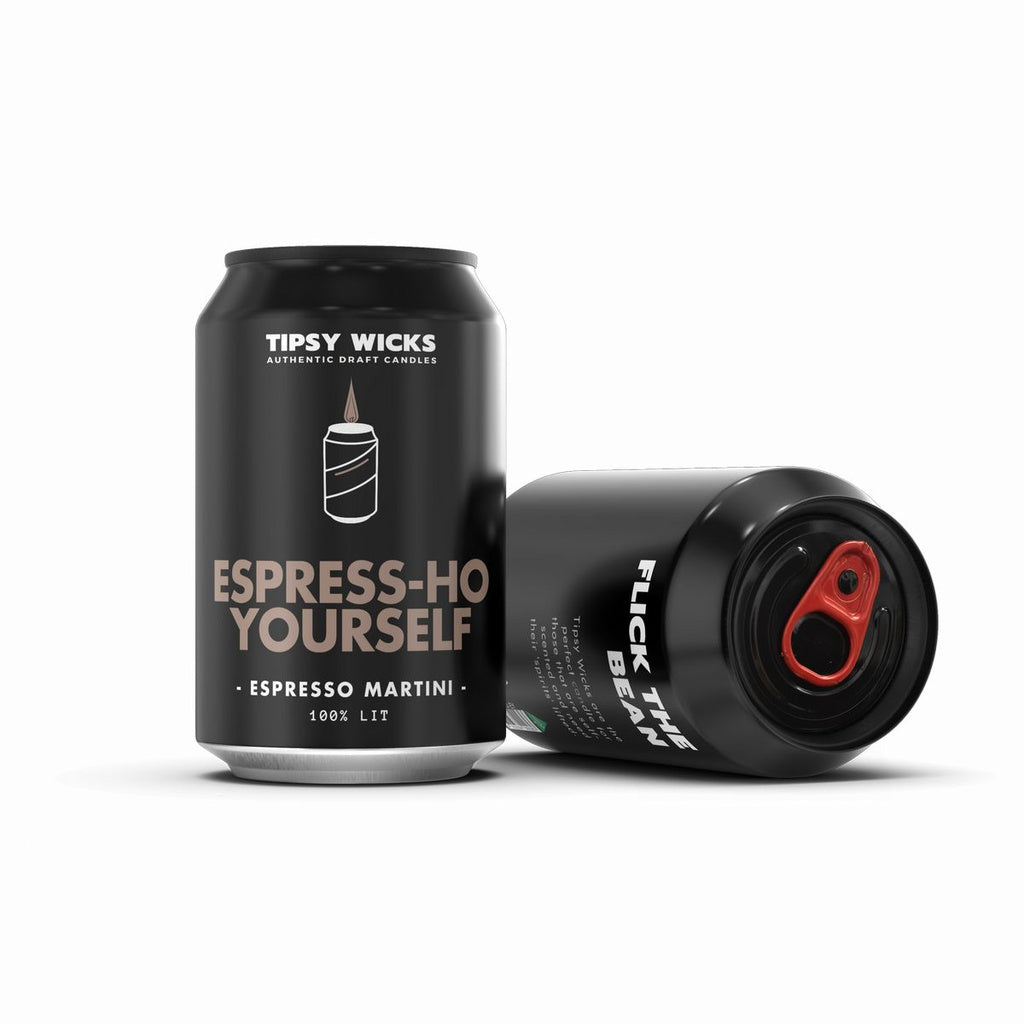 Looking for something extra?